NEW !
Gearbox for frontwheel drive – Rally, Rallycross , Racing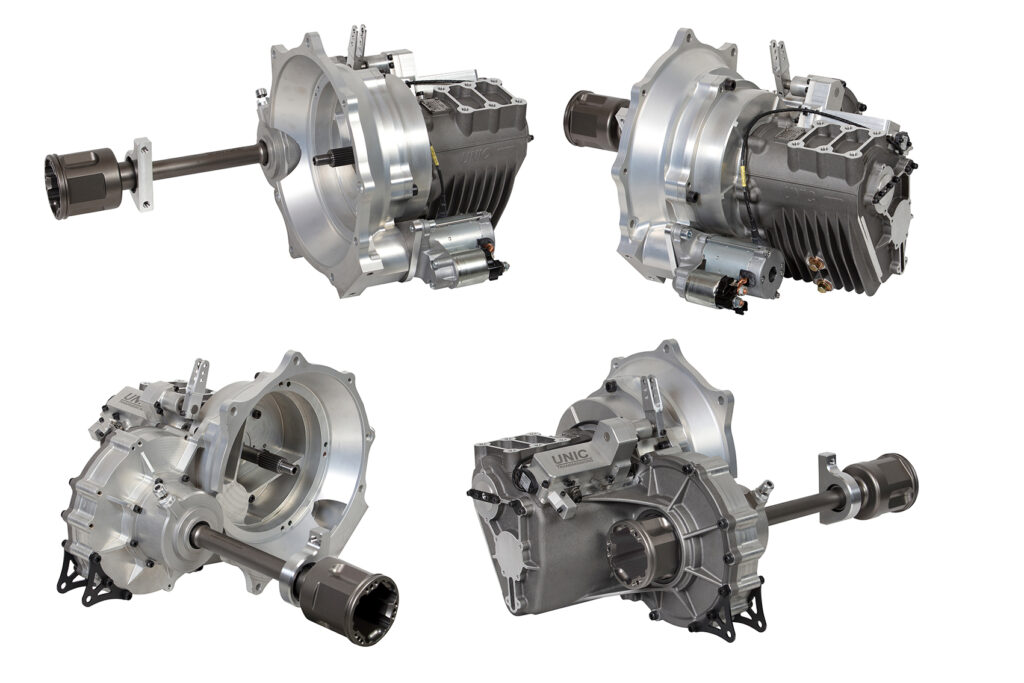 Info:
— Shift mechanism and Selctor barrel are located in a "shift cassette" which simply can be removed.  The shift mechanism are similar to what we use in our existing Gearboxes but here more optimized for even quicker shift's.
— The gearbox is fitted with 4 screws against the "flywheel housing" which remains on the engine when the Gearbox is dismantled. The input shaft is easily pulled out from the left end. The clutch can also be disassembled without removing the flywheel housing.
— The diff is adjustable from outside and has the same advanced "LH technology" we use both for Koenigsegg and Rallycross Supercar. For more info 
click here
— The Driveshaft Joints are of the latest GKN tripod type with a long stroke (60mm) and the same as we use in Supercar and also used on more or less all WRC and R5 cars today. For more info
click here
— Weight  28kg without flywheel housing and Tripod housing's (Tulip's)
— We can supply different ratio-options.